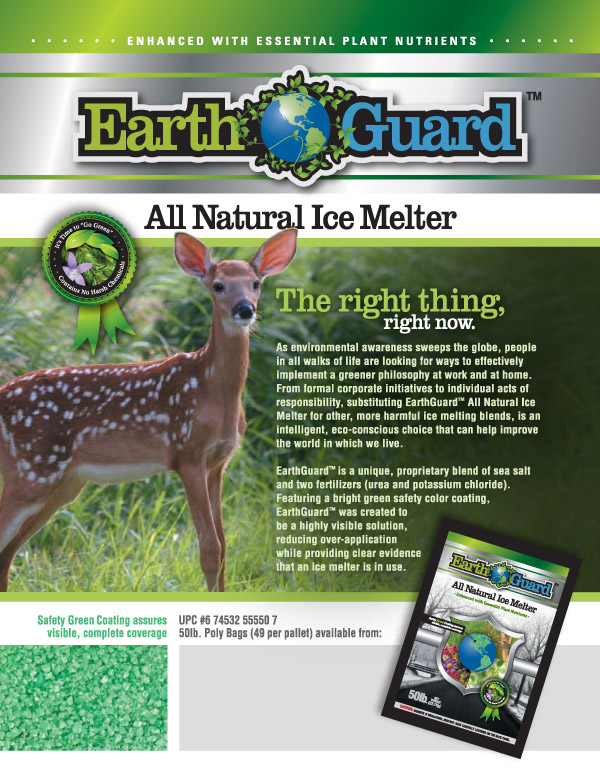 EARTH GUARD®
An environmentally-friendly all-natural ice melting blend enhanced with essential plant nutrients, EarthGuard® is compatible with a "go-green" philosophy in the corporate world as well as in eco-conscious individuals who wish to improve the world in which we live.
EarthGuard® is a unique blend of sea salt and two fertilizers, urea and potassium chloride, with a green safety color coating for high visibility while preventing over-application.
Contains no harsh chemicals.
It's time to "Go Green".  Use EarthGuard®