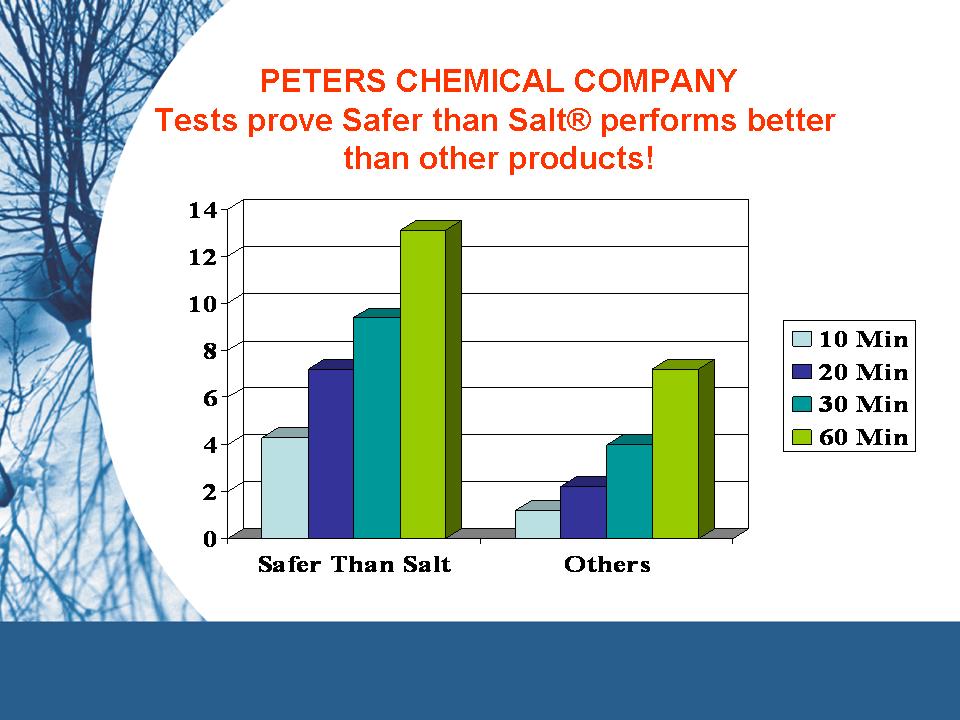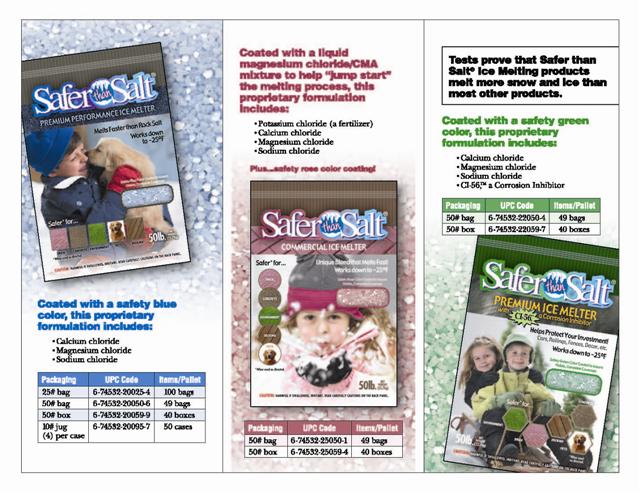 SAFER THAN SALT®
Tests conducted by Peters Chemical Company prove Safer Than Salt® products perform better than many other ice melting products, and melt more than twice as much snow and ice!
Available in 3 formulations,  there is a Safer Than Salt® product to meet your needs:  pink Commercial, blue Premium and green Premium with CI-56 (corrosion inhibitors).  All are formulated with calcium chloride, magnesium chloride, and sodium chloride, and melt quickly down to -25° F, and the long-lasting formulations, when used as directed,  are safer on the environment and vegetation, and are pet friendly.
Safer Than Salt® Commercial also contains the fertilizer potassium chloride as well as a liquid magnesium chloride/CMA (calcium magnesium acetate) coating to help "jump start" the melting process.  Its safety rose color coating makes it easy to gauge application, thus protecting the environment as well as providing positive proof that an ice melter is in use.
Safer Than Salt® Premium comes in an easily-seen blue color;  in addition, there is a green-colored formulation which offers an added corrosion inhibitor.  Like the commercial product, these premium lines work faster and at lower temperatures than most ice melters on the market.
It's time to start using the best deicers in the market:
Safer Than Salt Commercial®
Safer Than Salt Premium®
Safer Than Salt with Corrosion Inhibitor®