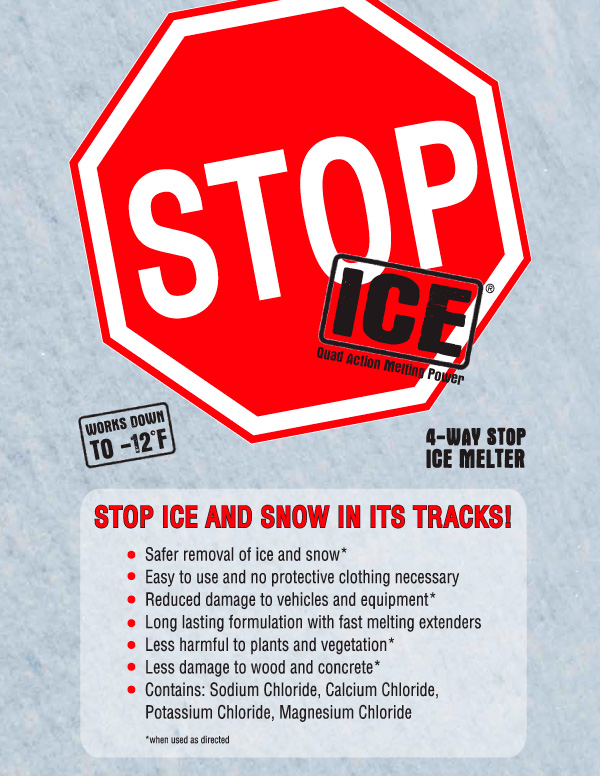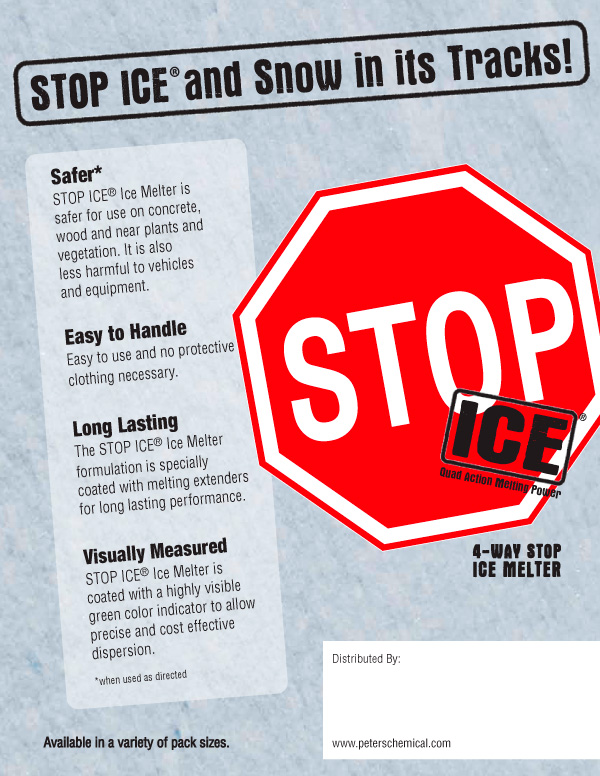 STOP ICE® Ice Melter
STOP ICE® AND SNOW IN ITS TRACKS!
Stop Ice is one of our top selling ice melter products that are reasonably priced, safer for the environment and easy to use.
Quad Action Melting Powers
Safer for removal of ice and snow*
Easy to use and no protective clothing necessary
Safer for use on concrete, wood and near plants and vegetation. It is also less harmful to vehicles and equipment.*
Long lasting formulation with fast melting extenders
Visually Measured – STOP ICE Ice Melter is coated with a highly visible green color indicator to allow precise and cost effective dispersion.
· Is effective in temperatures to -12 degrees
Contains: Sodium Chloride, Calcium Chloride, Potassium Chloride, Magnesium Chloride
Available in 50lb. Bags
*when used as directed